The Job Search Described by Schmidt from New Girl
The job search is frustrating and brings with it a rollercoaster of emotion. But when you finally get that offer to work for your dream company, it makes it all worth it. Well…here is that rollercoaster described by Schmidt from New Girl.
So, you're starting your job search aye?
Before you get started you have to figure out some things first.
First, you have to make a resume that will stand out!
One of the hardest parts of the job search is staying organized. Here are some tips on how to stay organized with Trello.
Now, you're off to the races!
When you find the perfect job, but it requires "at least 6 years of experience"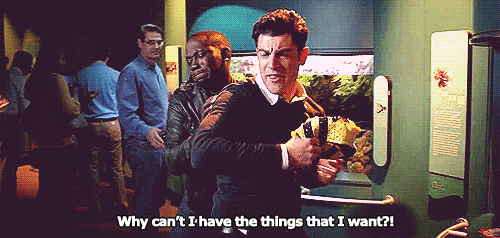 We have always been there. You find a job posting for a job at your dream company. Even better, you find it fascinating. Maybe it involves finding a cure for cancer or maybe it is creating and testing paper airplanes.
Whatever it is…you found it.
But you scrolled down and saw that the freaking job requires "at least 6 years of experience".
No need to fret just yet. Just because you don't have exactly 6 years of experience doing exactly what they want, doesn't mean you don't qualify. I often say that if you are within a year or two of the requirement, apply!
Did you go to grad school in your field? Count it. Did you have a summer internship doing close to what this position requires? Boom, count it! Also, anything 3 years or less, consider that an entry level position and apply even if you just have a summer internship.
But… maybe you don't quite have the experience that someone else has whose built thousands and thousands of paper airplanes and is ready to tackle this position.
Pumping yourself up for the in-person interview

Maybe you've been looking for a job for a while now and it just hasn't gone your way.
The only way that you can get through it is to stand in front of the mirror and pump yourself up.
Trying everything you can to charge off that ever draining confidence during the job search.
So, you might not be the mirror type, studies have shown that standing in a Superman pose can help boost self-confidence.
Remember, they are having you in for an interview because you've already shown a hint of what they want to see! Give it to em!
You gotta do what you gotta do to get nice and pumped up!
When you crush the in-person interview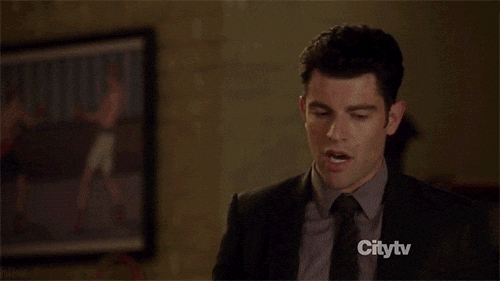 The pumping up in the mirror helping and you feel really good about the interview!
You explained all the times you had to deal with confrontation and they were vibin' hardcore.
Maybe one of your stories had them laughing until they were crying. Either way, you killed it.
Excuse me…CRUSHED IT!
When the in-person interview doesn't go to plan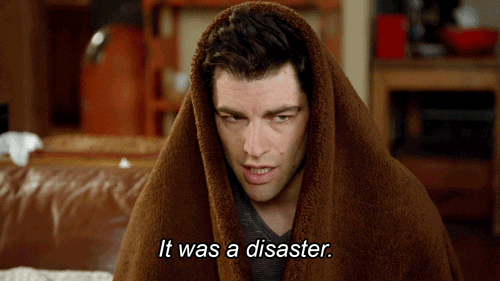 We have all had those interviews that didn't go to plan.
Somehow you blanked on all those usual softball questions they ask during most interviews.
Somehow you couldn't answer why you wanted to work at that company…
…now that I think about it, if you didn't know why you wanted to work there then you might be better off now.
This is an example of the low parts of the roller coaster they call the job search.
When they call you to say, "we have decided to pursue other candidates"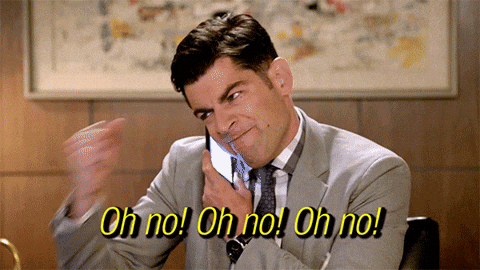 You thought that you nailed the interview and no one could top you.
The apartment you found near the office would have made for a perfect life.
But…you got the dreaded email telling you that they have "decided to pursue other candidates".
You try to stay positive and thank them for the opportunity, but all you want to do is scream!
Yet again, another low point.
When they say they want you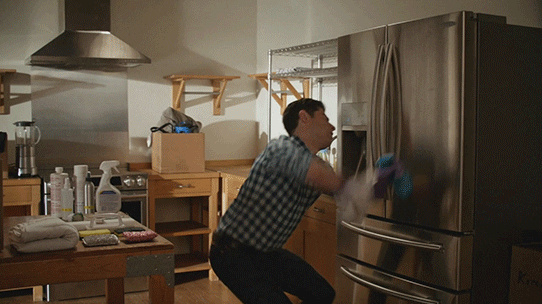 Finally, a high point of the roller coaster of the job search.
You get one of the greatest calls that they want you and will send over the offer letter.
*insert your own unique excited dance move here*
When you accept the job offer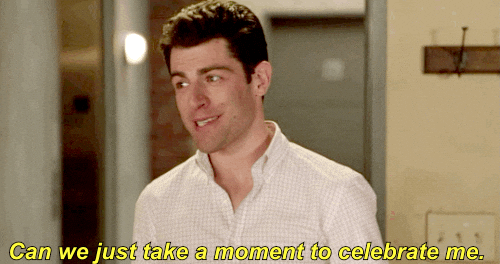 So, you received the job offer from your dream company.
They offered you an okay salary at first, but you used your negotiation skills to get you a market salary.
It's a no-brainer… but you obvi accept the offer. Now you're really living on cloud nine!!